Welcome
Hello and welcome to my website!
My name is Emma Childs and I am a professional artist based in the UK
I have been painting for many years it is an absolute passion!
I exhibit both nationally & internationally with solo exhibitions.
I'm a member of the Devon Artists Network DAN, Creative Torbay,Masonic Art Society and VIVA Vibrant images, Vibrant artists Professional Art Group.
I take commissions and am available to give demonstrations at Art Clubs and societies, I will also be giving tutorials in 2016 locally.
Please get in touch if you would like more information on tutorials or demonstrations of my techniques.
I recently won the Hilda Carter Award for my poppy wood painting which I was honoured upon receiving!
I am currently in the process of writing & illustrating a childrens book, an ongoing project but a labour of love.
All of my art work is original and mainly inspired by nature, childhood memories, vibrant colours and fine detail.
Preferring to work with watercolour and pen & ink I also use oils, acrylic & airbrush .
-- NEW GIFT STORE --
Please be sure to visit my 'UNIQUE GIFT STORE ' in the shop for unusual and unique gifts for yourself or your loved ones.
IF YOU WOULD LIKE TO PURCHASE AN ORIGINAL PAINTING Please feel free to contact me about the details.
UNFRAMED PRINTS £45.00 incl P&P
FRAMED PRINTS £150.00 incl P&P
PLEASE NOTE THAT ALL PAYMENTS ARE ACCEPTED THROUGH WORLDPAY AND ORDERS MAY TAKE UP TO 2 WEEKS TO DELIVER SIGNED FOR UPON DELIVERY *STOCK MAY HAVE TO BE PRODUCED UPON ORDER WHICH CAN TAKE UP TO 2 WEEKS DELIVERY TIME*
PLEASE VISIT MY ZAZZLE GIFT SHOP FOR HUNDREDS OF UNIQUE GIFTS
Below is an example.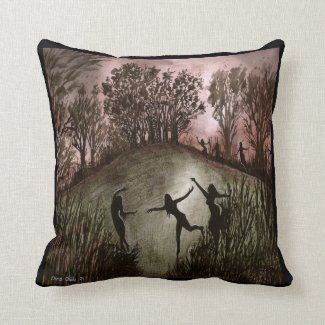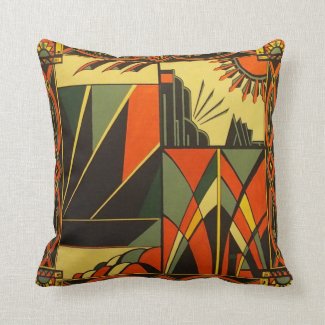 Art Deco Orange Cushion Pillow byEMMA_CHILDS_ART
More Deco Cushions
Dramatic Moonlight Dance Cushion Throw Pillow by EMMA_CHILDS_ART
Browse other pillow designs on Zazzle.
2015 EXHIBITIONS more to follow,
ART MONACO Monte Carlo 9th July-12th July 2015 (I will be there)
EXMOUTH LODGE Art Exhibition 3/4/5th April 2015
DAS EXHIBITION BABBACOMBE TORQUAY 24th April for 2 weeks
THE CULTHOUSE GALLERY, LONDON FUSION EXHIBITION At Hoxton Arches London 25th April - 29th April 2015
RENDEZVOUS EXETER ALKON ART Exhibition 4th June 2015
UGBROOKE HOUSE 21st June
THE DOWNS HOTEL Art Exhibition Torquay during Babbacombe Fair week 12th June-21st June (VIVA group exhibition)
CARY ARMS GALLERY Torquay May-Sept 2015 (VIVA Group Exhibition)
EXETER ART FESTIVAL 17th/18th July 2015
ROUGEMONT HOTEL EXETER (Cavendish Ballroom) 2nd July
DAS SUMMER EXHIBITION BABBACOMBE TORQUAY 1st August - 16th August 2015

TEIGNMOUTH LODGE 24th August 2015
BUCKFAST ABBEY 30th July - 13th August
KINGSTEIGNTON MASONIC 8th September
AGATHA CHRISTIE INTERNATIONAL FESTIVAL Art Exhibition at the Grand Hotel Torquay 11th September-20th Sept 2015 (VIVA group Exhibition)
DOWNS HOTEL TORQUAY continuous
SIDMOUTH LODGE (MAIN STREET) 14TH 15TH NOVEMBER 2015 ALL WEEKEND FREE ENTRY
CHESTER ART FAIR, Chester Racecourse 20-22nd November 2015
DARTINGTON CHRISTMAS FAIR SAT 19TH & SUNDAY 20th December 2015
2016 EXHIBITIONS & galleries so far, more to follow.

I will be selling lots of Originals and prints in POP UP THE HIGH STREET SHOP CENTRAL TORQUAY UNION STREET-- 9-5pm Tuesday-Saturday
11th JAN to 23rd JAN ------ 14th JUNE -28th JUNE ------- 1st NOVEMBER-14th NOVEMBER 2016!
**THE BRACKEN GALLERY CHUDLEIGH - Selection of Art Deco Original Paintings & other Originals 2016
**STUDIO 71 ART GALLERY TOTNES Throughout the year selection of framed prints, original Artwork & more 2016
**SANDS ROAD GALLERY PAIGNTON From 1st MAY- 1st JUNE A HUGE selection of my original Paintings and prints 2016
**EXMOUTH LODGE Sat 26th Sun 27th MARCH 10am -6pm 2016
**SOUTH MOLTON LODGE Sat 11th JUNE - Sun 12th JUNE 2016
**NORTH DEVON DISTRICT HOSPITAL 4 MONTH EXHIBITION OF ORIGINAL PAINTINGS JULY 2016
**TEIGNMOUTH LODGE ART EXHIBITION 8th 9th 10th JULY 2016
**EXETER ART FESTIVAL JULY 15/16/17th 2016
**GREEN MAN FESTIVAL PILTON JULY 2016
**BUCKFAST ABBEY ARTEXPO 28th JULY-11th AUGUST 2016
**POP UP THE HIGH STREET ART SHOP/SALE JAN 2016 for 2 weeks 2016
**POP UP THE HIGH STREET ART SHOP/SALE 14th JUNE 2016 for 2 weeks 2016
**POP UP THE HIGH STREET ART SHOP/SALE November 2016 for 2 weeks 2016
**DOWNS HOTEL Torquay 2016
My Artwork has been chosen to be exhibited in ART MONACO the highly prestigious annual art exhibition in Monte Carlo, where Art Collectors come to purchase Art from all over the world!, this is through the Mona Youssef Gallery.
The dates of ART MONACO
I will be in attendance on July 9th - 12 th inclusive 2015
My Artwork was featured in the Global Arts Magazine Biancoscuro for Chester Arts Fair.
Recently Niji Arts Magazine interviewed me & did a feature on my artwork which you can read under the Publications heading above.
I am also a member of the b Gallery who represent my work, I am also in 'Discover Art' magazine through the b Gallery.
I am a member of FINE ART AMERICA where you can buy my prints on any format, canvas,metal,etc all printed to an exceptionally high standard
http://fineartamerica.com/profiles/emma-childs.html
You can also find me on ZAZZLE where I have an Art Shop that prints all my designs on mobile phone cases to cushions,playing cards,posters,mugs,dinner plates,T-shirts & many more. This is a very successful shop for me, I find more & more people wanting unique images on their items which is great! Why not be different! I hope you are delighted with your purchases & thank you for ordering.
http://www.zazzle.co.uk/emma_childs_art
PLEASE CLICK ON THE LINK BELOW FOR AN EXAMPLE OF AN ART DECO TRAVEL POSTER FOR SALE ON MY ZAZZLE ART SHOP!
http://www.zazzle.co.uk/art_deco_stylish_vintage_inspired_car_poster-228533884425434324?design.areas=%5Bdynamic%5D&rf=238090472290385340

http://www.zazzle.co.uk/art_deco_stylish_vintage_inspired_train_poster-228380461612068390?rf=238090472290385340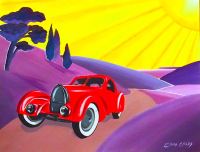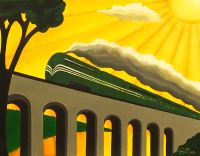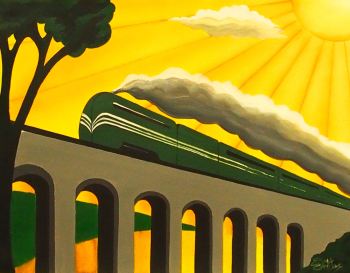 I am also a member of ARTPAL where you can buy my prints that are printed on any format you like.
You can find me on CREATIVE TORBAY
http://www.artpal.com/emmachildsart
I am also on Artists Online
http://mpefm.com/artists-online
I am also a member of paintingsilove
I am on Linkedin & Google plus & Twitter
www.linkedin.com LINKEDIN
www.plus.google.com GOOGLE PLUS
https://twitter.com/emmachildsart?lang=en TWITTER
These are busy exciting times & I look forward to hearing from you soon.
I am also on Pinterest! Emma Childs Art
Please feel free to explore my gallery and I hope that you enjoy my work just as much as I did creating it.
With much Love and good wishes to all.
Emma Childs